Fall Line Tracing Printables
Are you looking for educational resources to help your preschooler learn this fall? Look no further! Our Fall Line Tracing Printables are here to make learning fun and engaging for your little ones. Not only will they have a blast, but they'll also develop their fine motor skills in the process. Keep reading to find out more about why these worksheets are perfect for the autumn season.
As a parent, you want your child to excel in all areas of development, and that includes handwriting. Preschool Handwriting Practice might just be the perfect way to help your little ones acquire those essential motor skills for school and beyond. And the best part? Handwriting practice can be both fun and educational, using colorful crayons and markers, playful exercises, and supporting materials. With a little bit of guidance, your kids will be eager to pick up their pencils and start creating those first letters and words.
Preschool Handwriting Practice
Preschool is the perfect time to introduce your little ones to the world of letters and words, and with the right tools and techniques, you can help them become confident writers in no time! From tracing letters to practicing their grip with crayons and pencils, there are countless ways to encourage children to hone their handwriting skills at this age.
What are the Benefits of Tracing Lines?
Have you ever noticed that young children are often seen tracing lines in coloring books or school worksheets? While it may seem like a simple exercise to keep them entertained, tracing lines actually has several benefits. First and foremost, it helps them develop their fine motor skills, which are essential for tasks like tying their shoes or holding a pencil.
Additionally, tracing lines can improve their hand-eye coordination and spatial awareness, which are important for many activities later in life, such as playing sports or driving a car. So the next time you see a child happily tracing lines on a piece of paper, know that they are actually getting a lot more out of it than just entertainment.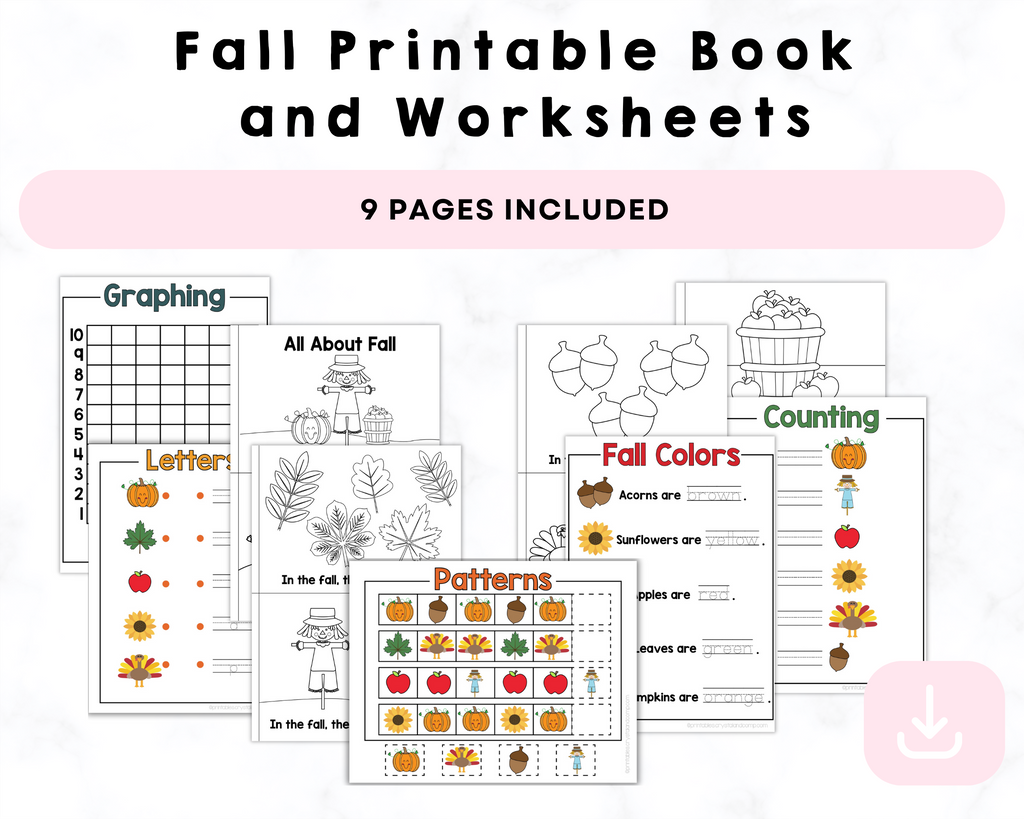 Fall Printable Books and Worksheets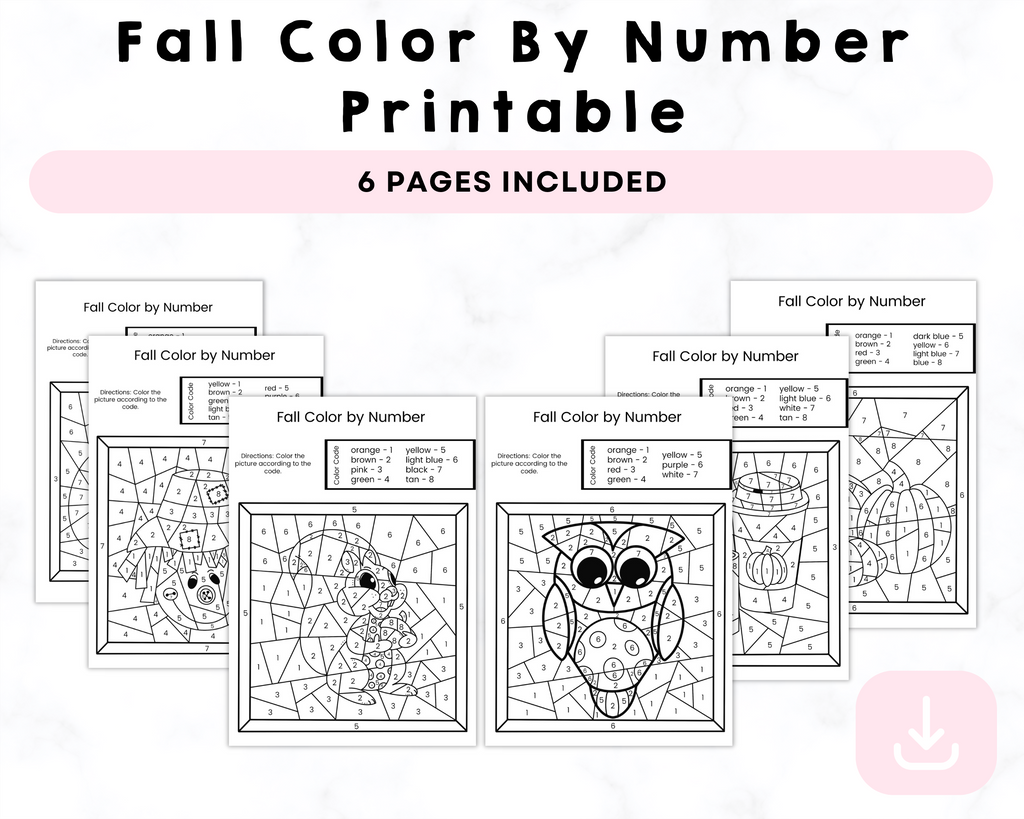 Fall Color By Number Printable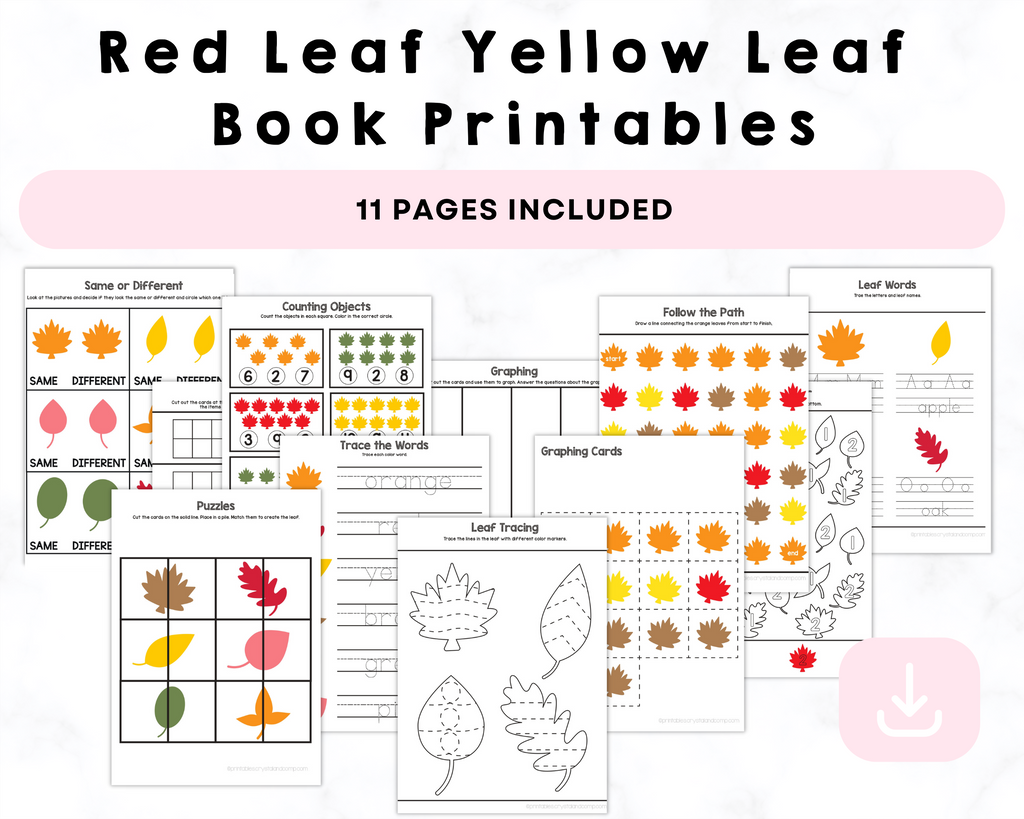 Red Leaf Yellow Leaf Book Printables

Why is it Important for Preschoolers to Practice Line Tracing?
Preschoolers, with their curious minds and absorbent nature, have an incredible capacity to learn from everything they see and hear. That's why introducing basic writing skills to them at an early age is of utmost importance. By doing so, we can lay a solid foundation for their future education, empowering them to thrive academically.
One of the fundamental skills that preschoolers should practice is line tracing. Engaging in line tracing activities not only helps them develop their fine motor skills, but it also plays a crucial role in teaching them how to hold a pencil correctly and enhance their hand-eye coordination. These seemingly simple skills are the building blocks of writing, skills that will accompany them throughout their lives.
By encouraging preschoolers to explore and practice line tracing, we not only prepare them for the exciting journey of formal education but also instill in them the confidence to express themselves through writing. Let's embark on this fantastic journey together and witness their writing abilities flourish!
Crayola Ultraclean Broadline Classic Washable Markers (10 Count), (Pack of 2)
Ticonderoga Wood-Cased Pencils, Unsharpened, 2 HB Soft, Yellow, 12 Count
Crayola Twistables Crayons, Fun Effects, Gift for Kids, 24 Count
Crayola 24 Count Box of Crayons Non-Toxic Color Coloring School Supplies (2 Packs)
Crayola 588106 Washable Super Tips Markers, Assorted, 20/Set
Crayola Colored Pencils, 12 Count, Colored Pencil Set
How Does Line Tracing Help Improve Fine Motor Skills?
Have you ever struggled with holding a pen or pencil steady? Or perhaps you've experienced the challenge of staying within the lines while coloring or writing, feeling frustrated at times. This is where line tracing comes in handy. It may seem like a simple task, but tracing lines can actually provide significant benefits in improving your fine motor skills.
When you engage in line tracing, you are not only training your hand muscles to become steadier and more coordinated, but you are also enhancing your visual perception and hand-eye coordination. These skills are crucial, not just for making writing and coloring easier, but also for mastering everyday tasks like buttoning clothes, tying shoelaces, and using utensils with ease and precision.
So, why not give line tracing a try today? By practicing this activity, you are investing in the development of your hands, empowering your present self and setting a solid foundation for the future. Your hands (and your future self) will undoubtedly thank you for it.
Fall Preschool Activities
As the leaves start to change color and the air turns crisp, it's a sure sign that fall has arrived. This season is especially exciting for preschoolers, as it offers many opportunities for fun and engaging activities.
Does Tracing Lines Improve Hand Strength in Preschoolers?
Preschoolers find it difficult to hold a pencil and draw without shaking or exerting too much pressure. That's where tracing lines come into play! Tracing lines can be tedious for adults, but it's an enjoyable activity for young learners. Not only are they having fun, but they're also improving their hand strength and control. Tracing helps in building fine motor skills and hand-eye coordination.
Early exposure to this activity can lead to better handwriting, boosted confidence, and an improved ability to complete complex tasks requiring hand dexterity. Next time you spot a preschooler tracing lines, know that they're not just having a good time – they're also developing a crucial skill to aid in their learning journey.
If the download box does not appear below, get the Fall Printable Pack here.