Pumpkin Line Tracing for Preschoolers
Are you looking for a fun and engaging way to teach your little ones valuable skills? Look no further! Our Pumpkin Line Tracing Worksheets for Preschoolers are the perfect educational resources to help develop fine motor skills and hand-eye coordination. With these free worksheets, your child will have a blast tracing pumpkin shapes while also improving their early writing skills. So why wait? Grab your Pumpkin Line Tracing Worksheets now and watch their pumpkin tracing skills soar!
Preschool is an exciting time for young learners to explore their creativity and develop their skills. Handwriting practice is an important part of this process, as children learn to write their letters and eventually their names. The experience of putting pencil to paper and seeing their scribbles turn into recognizable letters is a thrilling achievement for children. Preschool Handwriting Practice also helps them develop fine motor skills and hand-eye coordination. It may seem like a small task, but the benefits of early handwriting practice can have a big impact on a child's learning journey.
Preschool Handwriting Practice Worksheets
As parents, we all want our little ones to learn and grow in every way possible. That's why it's important to start early with their handwriting skills. Preschool handwriting practice worksheets are a fantastic tool to help your child improve their fine motor skills and learn to write letters and numbers correctly.
What are the Benefits of Line Tracing Activities?
Have you ever watched a preschooler trace lines? It's fascinating how they concentrate on connecting the dots, following curves and angles, and forming letters and numbers. But what's even more interesting is the benefits that line tracing activities offer to young learners. For starters, they promote hand-eye coordination, muscle control, and fine motor skills, which are all crucial for writing and drawing.
Furthermore, tracing lines helps children develop their visual-spatial awareness, cognitive reasoning, and problem-solving skills. It also enhances their focus and attention to detail, boosting their confidence and sense of achievement. Overall, line tracing activities are a fantastic way to engage and empower preschoolers while laying the foundation for their academic success.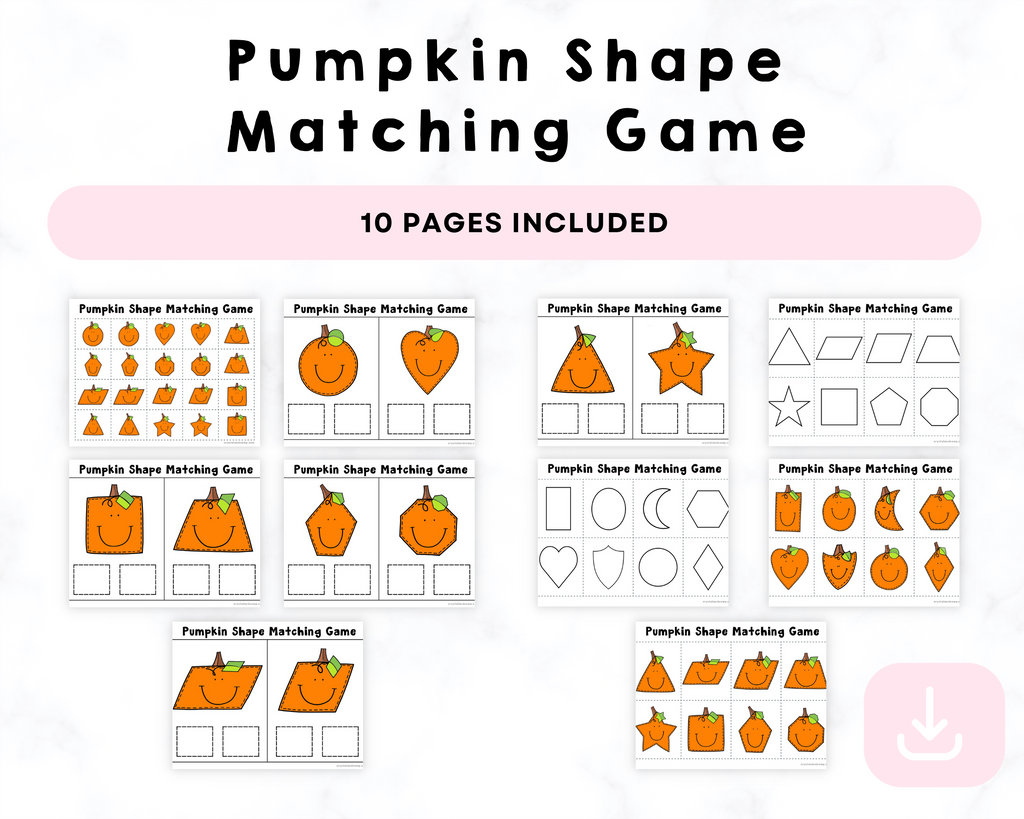 Pumpkin Shape Matching Game Printables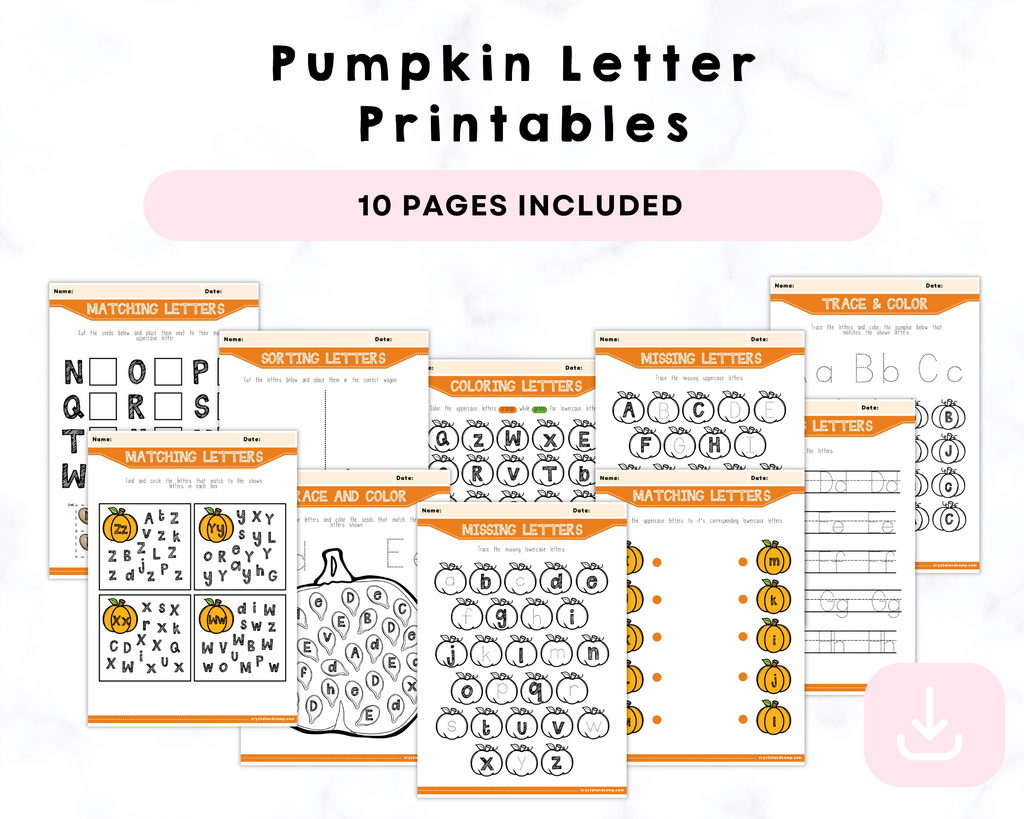 Pumpkin Letter Printables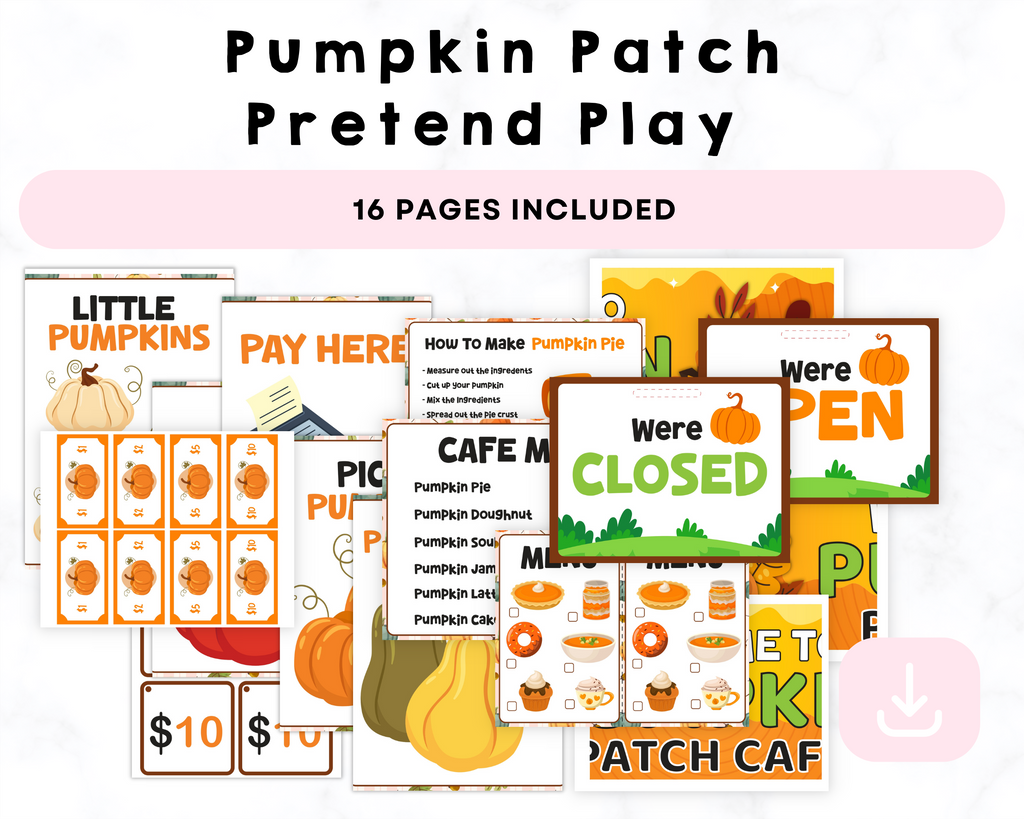 Pumpkin Patch Pretend Play Printables

How Can Preschoolers Learn to Recognize Lines and Shapes with Line Tracing?
As preschoolers embark on their journey to learn and explore the world around them, developing fine motor skills is key. Tracing shapes and lines forms a fundamental part of this process. By holding a crayon or pencil and following a line, they're practicing their hand-eye coordination and strengthening their grip.
Not only that, but recognizing different shapes and lines lays the foundation for early math concepts, such as geometry. Whether it's tracing a zigzag or drawing a triangle, line tracing offers a fun and interactive way for preschoolers to engage with their surroundings and expand their knowledge. Plus, who knows? They might even discover a hidden talent for drawing along the way!
Crayola Ultraclean Broadline Classic Washable Markers (10 Count), (Pack of 2)
Ticonderoga Wood-Cased Pencils, Unsharpened, 2 HB Soft, Yellow, 12 Count
Crayola Twistables Crayons, Fun Effects, Gift for Kids, 24 Count
Laminator, A4 Laminator Machine, 9 Inch Thermal Laminator Machine, 4 in 1 Personal Desktop Cold Laminator with Paper Cutter and Corner Rounder 15 Laminating Pouches for Office School Business Use
Scotch Thermal Laminating Pouches, 100 Pack Laminating Sheets, 3 Mil, 8.9 x 11.4 Inches, Education Supplies & Craft Supplies, For Use With Thermal Laminators, Letter Size Sheets (TP3854-100)
EXPO Low Odor Dry Erase Markers, Ultra-Fine Tip, Assorted Colors, 8 Count
How Does Line Tracing Help with Handwriting?
Have you ever struggled with messy handwriting? If so, let me introduce you to line tracing – a simple yet effective solution that can transform your writing! By engaging in line tracing exercises, where you meticulously follow different patterns and shapes, you can train your hand to effortlessly glide across the page, resulting in smoother and more controlled handwriting.
Not only does line tracing improve the legibility of your writing, but it also enhances hand-eye coordination and fine motor skills, which are essential for proper handwriting development.
Line tracing is a fantastic technique for individuals of all ages. Whether you're a young child embarking on your writing journey or an adult seeking to refine your penmanship, line tracing offers a fun and engaging way to take your handwriting to the next level. So why not give it a try?
Unleash your creativity, trace those lines, and witness the remarkable difference it can make in the quality of your handwriting. Get ready to impress yourself and others with legible, neat, and beautifully formed letters. Start line tracing today and experience the joy of writing like never before!
Pumpkin Printable Activities for Preschoolers
Fall is in the air, and what better way to celebrate the season than with some pumpkin printable activities for preschoolers? These fun worksheets are a great way to help your little ones practice their counting, letter recognition, and fine motor skills. From coloring pages to matching games, there's something for every level and interest.
How Does Line Tracing Help Develop Fine Motor Skills?
Have you ever tried to trace a line without lifting your pencil? It sounds easy enough, but it actually takes a lot of control and precision. This is why line tracing is such a great activity for developing fine motor skills. When we trace a line, we have to use our fingers and hands to guide the pencil along the path. This action requires a lot of coordination between our eyes, brain, and muscles.
As we practice tracing different shapes and lines, our muscles become stronger and more agile, making it easier for us to do other tasks that involve fine motor skills, like writing or drawing. So, the next time you pick up a pen or pencil, remember the power of line tracing and how it can help you improve your dexterity.