During the hot summer months we eat a lot of watermelon at my house.
It is very hydrating. This is great for growing boys who play outside a lot in the summertime.
It is energy producing. I did not make this up.
It is full of antioxidants and has a generous amount of vitamin C and a decent amount of potassium (do your kids get leg aches?).
We love watermelon, but I hate the way it makes a drippy mess all over my kitchen counter top as I cut it up.
What to do, what to do? Below is my solution.
~ ~ ~ ~ ~ ~ ~ ~
The key to minimizing the mess lies in one simple tool- a ridged cutting board!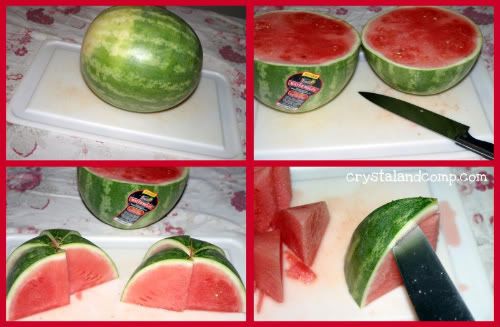 The ridge captures all the juices keeping it in one place making clean up as simple as a trip to the sink.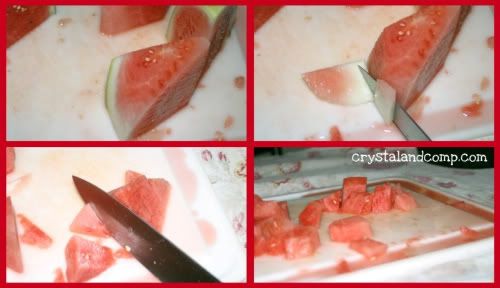 Make sure to have an extra bowl handy to toss the rinds in while you're cutting because you will want all the cutting board space for chopping.