Elf Line Tracing Printables
Are you looking for a fun and educational activity to do with your preschoolers? Look no further than our Elf Line Tracing Printables! These interactive worksheets not only help enhance fine motor skills, but also teach important concepts like matching vowels and numbers. With these engaging resources, learning has never been more enjoyable. So grab your markers and let's get tracing!
Hey parents, are you looking for some fun and educational activities to do with your little ones at home? Look no further! Free Preschool Printables are a fantastic resource to help your child develop essential skills such as counting, letter recognition, and fine motor skills. Plus, these printables are easy to access and print from the comfort of your own home. From coloring pages to mazes and puzzles, there's something for every child at every skill level.
Free Preschool Printables
If you're a busy parent or a preschool teacher, you know how much effort it takes to help your little ones learn and grow. That's why free preschool printables can be a lifesaver! Whether you need alphabet flashcards, math worksheets, or a fun craft project, there are so many resources available online that won't break the bank.
Scroll To The Bottom To Download!
How Does Line Tracing Benefit Preschoolers?
If you have a preschooler, you know they're constantly busy exploring the world around them. Everything is new and exciting, and they want to figure it all out. So, what's a great way to help them develop their motor skills and coordination while they learn? Line tracing!
Tracing lines is a simple and fun activity that can help your little one strengthen the muscles in their hands and fingers, which will aid them in holding a pencil and writing later on.
Plus, following lines helps improve hand-eye coordination and spatial awareness. Best of all, it's an activity that young children can do independently- which means you can even have a few minutes to yourself while they're busy having fun!
How Do Match the Numbers Printables Help Kids with Number Recognition?
Have you ever watched a child trying to learn how to recognize numbers? For some kids, it comes easily, but for others, it can be a struggle. Luckily, there are tools available to help them learn, like match the numbers printables. These printables can help kids with number recognition in a fun and interactive way.
By matching the numbers on one side of the page to the corresponding pictures on the other side, kids can improve their understanding of basic numerical concepts.
It's amazing how much faster children can learn when they're engaged in an activity they enjoy! So the next time you're looking for a way to help your child with number recognition, try using match the numbers printables- they're simple, effective, and most importantly, lots of fun!
Crayola Broad Line Markers (12 Count), Washable Markers for Kids, Assorted, Great for Classrooms & School Supplies, Ages 3+
Ticonderoga Wood-Cased Pencils, Unsharpened, 2 HB Soft, Yellow, 12 Count
Crayons, 64 Crayons Per Box, Classic Colors, Built In Sharpener, Crayons For Kids, School Crayons, Assorted Colors – 1 Box
Crayola Twistables Crayons, Fun Effects, Gift for Kids, 24 Count
Crayola Mini Twistables Crayons (50 Ct), Kids Art Supplies, Unique Gifts for Kids, Stocking Stuffers, Crayons for Toddlers, 3+
What is the Best Way for Preschoolers to Practice Tracing Paths?
Do you have a little one who loves to trace? Whether they're tracing their favorite cartoon character or drawing their own paths, practicing tracing can be a fun and valuable activity for preschoolers. But what's the best way for them to practice tracing paths? One effective method is to provide them with tracing worksheets that gradually increase in difficulty.
These worksheets can help develop their perseverance, concentration, and fine motor skills. However, don't forget the power of creativity and imagination! Encourage your child to draw their own paths on blank paper or even outside using chalk. The possibilities are endless, and the more they practice, the more confident they'll become.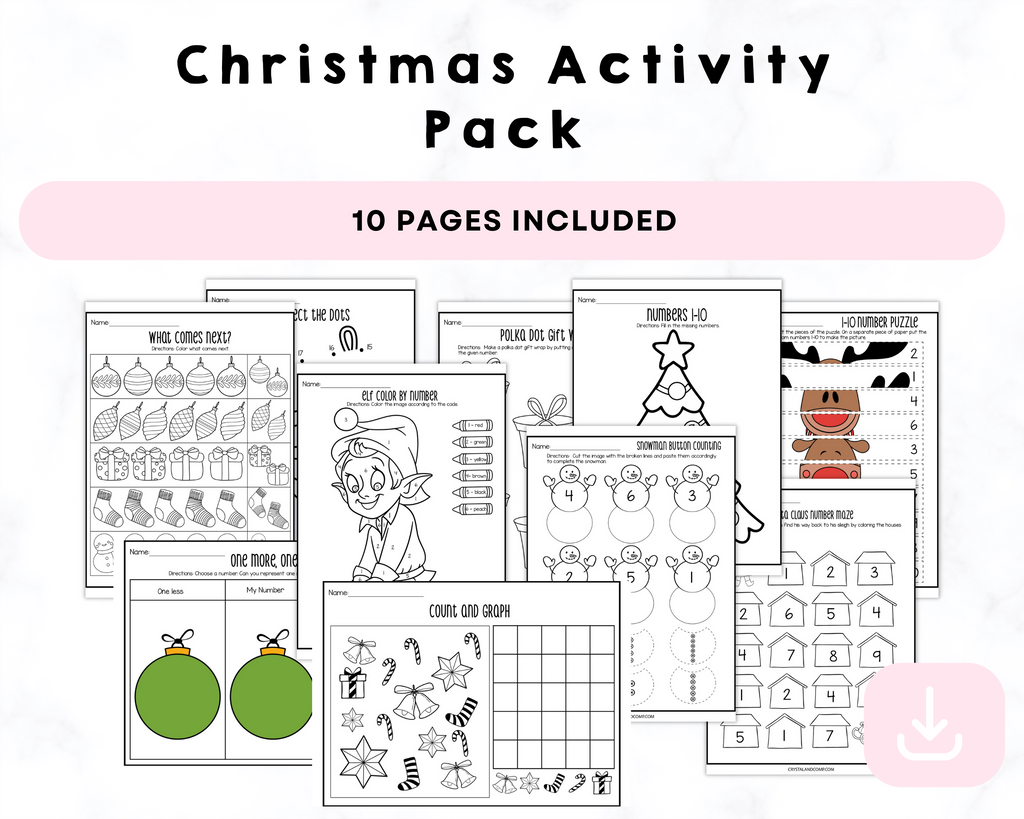 Christmas Activity Pack Printable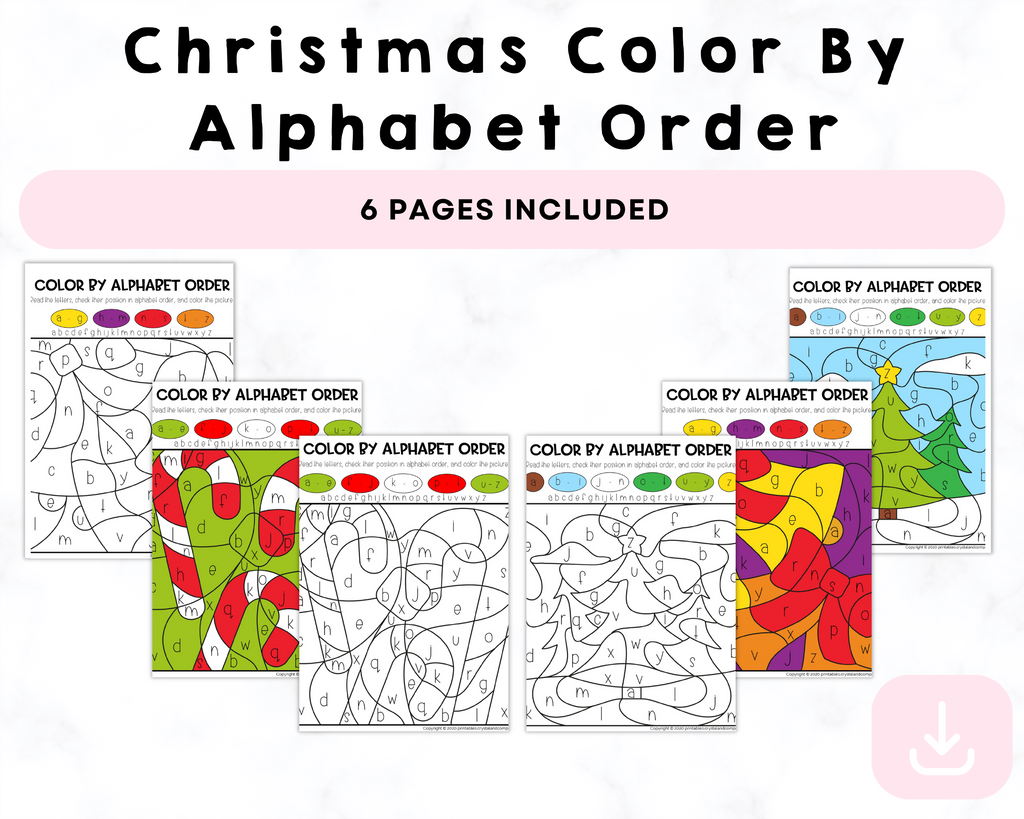 Christmas Color By Alphabet Order Printable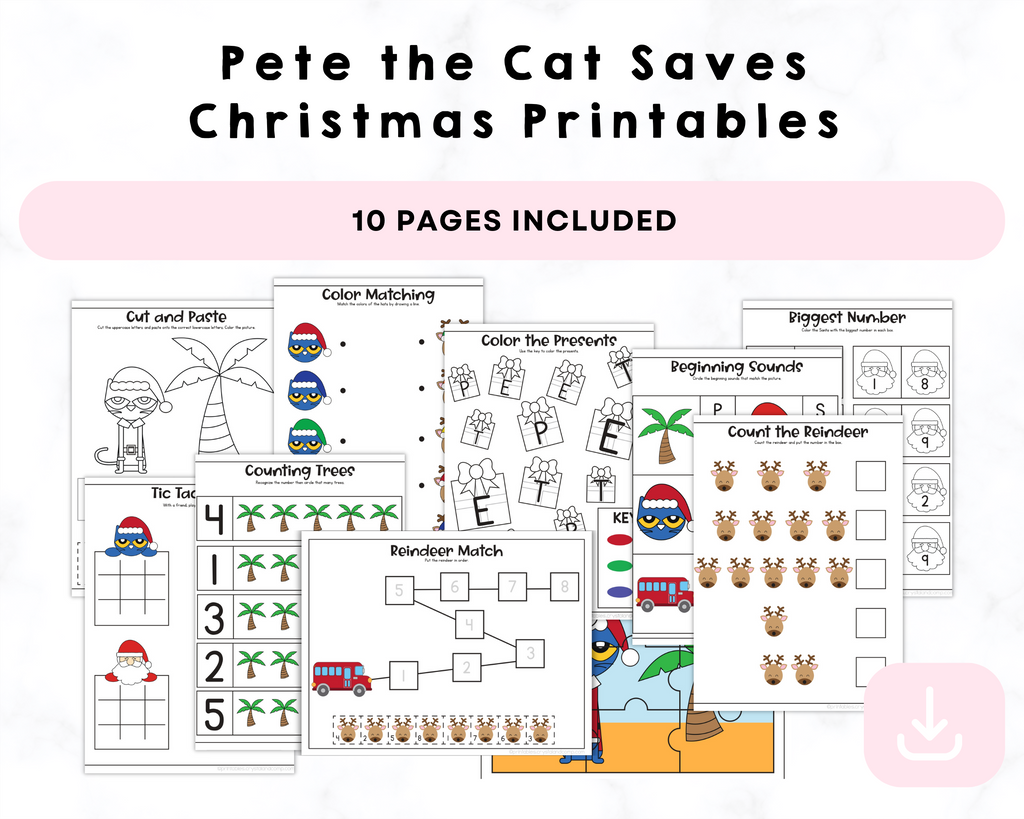 Pete The Cat Saves The Christmas Printables

Preschool Tracing Activities
Preschoolers are like little sponges, soaking up anything and everything they can learn. That's why tracing activities are a great way to introduce them to writing and drawing. Tracing helps them develop their fine motor skills and hand-eye coordination.
How Can Line Tracing and Path Tracing Help Preschoolers Learn Their Vowels?
As a preschooler, learning can be overwhelming and a bit intimidating. But, what if there was a fun and creative way to help preschoolers learn their vowels? Enter line and path tracing! These simple activities don't only help with pencil control and fine motor skills, but they also offer an innovative way to learn about vowels.
Utilizing different line thicknesses and tracing paths can help little ones understand and differentiate each specific vowel sound. Plus, the engaging nature of the activity makes learning less daunting and more enjoyable!
If the download box is not populating below, click this link to get your Elf line tracing pages.